Indoor/Outdoor Cabinet IOD-46DXC 46″H x 25″W x 30″D
IOD-46DXC
46″H X 25 3/4″W X 30 1/2″D
2 Sets of Adjustable 19" or 23" Racking Rails w/RU Markings and Pass-through Holes
Powder Baked on Textured Cream Paint
Front and Rear Doors
Lift Off Removable Doors
Rear Access Panel Above Rear Door
Nema 3R, 4, 4X
New Zinc Die Powder-coated Black EMKA Three Point Padlocking Handles
Heavy Duty Alumishield® Design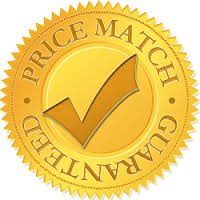 no images were found

(CLICK ON TABS BELOW FOR MORE INFO)
Specifications – IOD-46DXC – 46″H X 25″W X 30″D Indoor/Outdoor Enclosure

Weight

121 lbs. assembled

191 lbs. Shipping weight

Doors

Two removable- secured by three point locking system

Locks via customer supplied padlocks

sealed with .875″ aluminum filled gaskets

Material

.125" Alumiflex®

Finish: Powder Coat Baked-On Cream

RF properties: Non-ferrous

Vents

Thirty bottom louvers per door One removable filter panel per door

Handles

Zinc Die Powder-coated Black EMKA Three Point Padlocking Handles

Exterior Screws

Stainless steel with NEMA washers & nylon locking nuts

Racking Specifications

Rails

2 sets standard (For additional rails see accessories) Alodine coated Holes tapped to 10 x 32 threads Each rail supported by three R-STRUTS™ .125" material (Alumiflex®)

Rail Pass-Throughs

Each rail has 2 pass-through holes with grommets. Holes are 1.75″ diameter

Spacing

19″ EIA Standard, 23″ Available

Positioning

All rails fully adjustable from front to rear

Useable Height

46″

Useable Depth

Maximum: 26.375" Minimum 25.75")

Removeable Front Door Opening Clearance

Height

42.25″

Width

19.5″

Removeable Back Door Opening Clearance

Height

37.375″

Width

19.5″

Exterior Cabinet Dimensions

Main Body

Height: 46.25″

Width: 25.5″

Depth: 30″

Handles

Protrude 2.2″

Total Space Occupied

Height: 46.375″

Width: 25.625″

Depth: 34″

Inside Clearance – Less Rails

Height
Width

23.625″

Depth

See racking specs – useable depth chart above

Ratings

NEMA Class Types Available

Class 250 Type 4

Paint Tested

1000 Hour salt spray 1000 Hour immersion

Warranty

Period

15 Years – Unconditional

Features

Alumishield®

Top cover, shades cabinet from the sun

Handles

Zinc Die Powder-coated Black EMKA Three Point Heavy Duty 1/4 Turn Padlocking Handles, NEMA 4 Rated

Rails

2 Sets of Fully Adjustable Alodine Coated 19″ EIA, W/ Pass Thru Holes and Etched RU Markings

Doors

Front and rear secured with three point locks and padlocking handles

Vents

3 Row / 30 Vents per Door, Vents on Top for Exhaust, All Vents are filters supplied.

Painted
Powder Baked-On Textured Cream
Fans

New Roof Fan Design

Light

Fluorescent Light Modification

Wind Lock

Door Wind Lock Modification

Cross Alumishield®

Cross Raised Alumishield® (Coming Soon)

Accessory Options

STR-2-46:

Two extra 46″ rails and mounting hardware

MTDX:

Mounting tray

CA-4:

Caster kit (4) & mounting hardware

SCR-432:

Rail Screws (4) 10×32

Climate Control Options

Air Conditioners
Heater Options
AC & DC Fan Kits

Shipping Info

Standard
The IOD-46DXC is shipped fully assembled, but can easily be knocked down and reassembled at your site, if desired.