78″H x 25″W x 42″D (42 RU*) Outdoor Enclosure
OD-78DDX
Available in Flat Aluminum
OD-78DDXC
78″H X 25″W X 42″D
2 Sets of Adjustable 19" or 23" Racking Rails w/RU Markings and Pass-through Holes
Powder Baked on Textured Cream Paint
Front and Rear Doors
New Zinc Die Powder-coated Black EMKA Three Point Padlocking Handles
Heavy Duty Alumishield® Design
* Front and Rear sets of rails allow some equipment to rack both directions providing up to 84 RU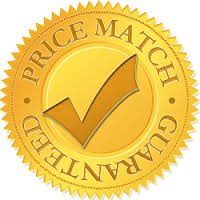 (CLICK ON TABS BELOW FOR MORE INFO)
Specifications – OD-78DDX (C) – 78″X 25″W X 42″D (84 RU) Outdoor Enclosure

Weight

229 lbs. assembled 299 lbs. Shipping weight

Doors

Two – secured by three point locking system Locks via customer supplied padlocks Sealed with .875″ aluminum filled gaskets

Material

.125" Alumiflex® Finish: Flat aluminum RF properties: Non-ferrous

Vents

Thirty bottom louvers per door

Fourteen top louvers – In top cover-under Alumishield®

One removable filter panel per door Fourteen fixed filter pads in top cover

Handles

Zinc Die Powder-coated Black EMKA Three Point Padlocking Handles

Exterior Screws

Stainless steel with NEMA washers & nylon locking nuts

Racking Specifications

Rails

Two Sets Standard (For additional rails see accessories) Alodine coated Holes tapped to 10 x 32 threads Each rail supported by three R-STRUTS™ .125″ Alumiflex®

Rail Pass-Throughs

Each rail has 4 pass-through holes with grommets. Holes are 1.75″ diameter

Spacing

19″ EIA Standard

Positioning

All rails fully adjustable from front to rear

Useable Height

Useable Racking Height Has Been Revised to Only Fit in the Opening of the Door Jam. Which is Cabinet Height Minus 4.25"

| | |
| --- | --- |
| Total # of Rack Units: 84 | 42 RU's per Rail Set |

Useable Depth

Maximum: 38.5 " Minimum: 36.75″

Door Opening Clearance

Height

74″

Width

19.5″

Exterior Cabinet Dimensions

Main Body

Height: 78.23″

Width: 25.5″

Depth: 42″

Alumishield®

Width: 28.46″

Hang down height: 1.71″

Depth: 44.669″

Handles

Protrude 2.2″

Total Space Occupied

Height: 78.855″

Width: 28.46″

Depth: 45.75″

Inside Clearance – Less Rails

Height

77.98″

Width

23.625″

Depth

See racking specs – useable depth chart above

Ratings

NEMA Class Types Available

NEMA 3R (Vented), NEMA 4 (closed loop-a/c) , NEMA 4X

Paint Tested

1000 Hour salt spray (Textured) 1000 Hour immersion

Warranty

Period

15 Years – Unconditional

Features

Alumishield®

Top cover, shades cabinet from the sun

Handles

Zinc Die Powder-coated Black EMKA Three Point Heavy Duty 1/4 Turn Padlocking Handles, NEMA 4 Rated

Rails

2 Sets of Fully Adjustable Alodine Coated 19″ EIA, W/ Pass Thru Holes and Etched RU Markings

Doors

Front and rear secured with three point locks and padlocking handles

Vents

3 Row / 30 Vents per Door, Vents on Top for Exhaust, All Vents are filters supplied.

Painted
Powder Baked-On Textured Cream
Fans

New Roof Fan Design

Light

Fluorescent Light Modification

Wind Lock

Door Wind Lock Modification

Cross Alumishield®

Cross Raised Alumishield® (Coming Soon)

Accessory Options

F-25-115T:

Dual 110v Fan Kit w/ Thermostat 220 CFM

R-2-78:

Two extra 78″ rails and mounting hardware

MTDDX:

Mounting tray

CA-4:

Caster kit (4) & mounting hardware

Climate Control Options

Air Conditioners
Heater Options
AC & DC Fan Kits

Shipping Info

Standard
The OD-78DDX is shipped fully assembled, but can easily be knocked down and re-assembled at your site, if desired.