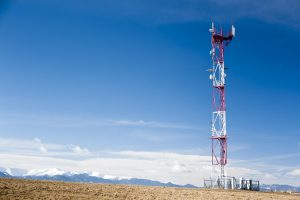 Enclosures designed with the Telecommunication industry in mind.  DDB offers a comprehensive line of NEMA enclosures configured for the most dynamic of situations.  Our cabinets will protect the most complex, valuable and sensitive equipment used in the modern telecom era. Enclosures that will exceed expectation for safety, security, and stability. Designed to withstand the most harshest of weather climates, soaring heat, bitter cold, dust, wind, rain, and animals. You'll find DDB solutions in wall & pole mounted enclosures, free standing and floor mounted. With engineers on site we can also offer state of the art designs for any customized need.
Specialists in Telecommunication Applications
Proudly made in the U.S.A.
15 Year Warranty. Enclosures and Cabinets that will exceed expectations.
NEMA 4X protection rated for offshore applications.
Made of Alumiflex and Stainless Steel materials for maximum durability.
Extreme weather and elements are no match for DDB NEMA Enclosures
Quick turnaround time, 3 to 5 business days for enclosures that are in stock (plus transit). 4 to 6 weeks lead time for custom enclosures.
Call and let our experienced team help you with your build.