Global Partners | Distributors

(888) WINNCOM
Winncom Technologies is a worldwide distributor and provider of complete networking solutions, wireless and wired. Our unmatched expertise in broadband wireless networking products and full range of network infrastructure and access products by the leading industry manufacturers allows us to sell the products and provide complete solutions for various markets and applications.

(800) 949-7079
Talley serves customers in several industry segments stocking inventory from over 300 top industry suppliers. Our inventory reflects the demands of wireless communications, infrastructure and mobile communications users. In addition, we offer a wide variety of fiber and connectivity products, as well as custom cable assemblies.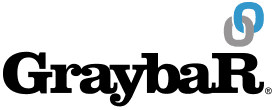 (877) 347-2839
As a wholesale distributor, Graybar's success is driven by the success of our customers and manufacturers. Our goal is simple. We listen to what you need, we connect you to the right solution, and then we deliver on our word. It's how Graybar works to your advantage. We proudly serve a variety of industries.
(877) 462-7279
The mission of CSC is to be a global leader in providing technology-enabled business solutions and services.

(800) ANIXTER
Anixter is a leading global supplier of communications and security products and electrical and electronic wire and cable. Anixter helps its customers specify solutions and make informed purchasing decisions around technologies, applications and relevant standards.

(888) 245-8363
To Provide value to our customers through Innovative designs and solutions A staff that has 300 years of combined interconnect experience Quality products and services A job done right the first time Reliability of products and services A strive to exceed expectations A continuous improvement philosophy A company wide commitment.

(412) 454-2200
WESCO Distribution is a leader in industrial supply with an extensive offering of electrical, data communications, general maintenance, repair, and operating (MRO) and electrical OEM products. We are more than just an electrical distributor; we are a company of procurement specialists, helping customers lower supply chain costs, increase efficiency through WESCO Value Creation and save energy with green and sustainability initiatives.

(800) 472-7373
We strive to deliver complete, end-to-end solutions that address the needs of our customers, no matter the challenge. That means being the single source for everything, from products to expertise in system design and deployment, to training, certifications, and post-sale support. We make it easy for our customers to do their jobs and deliver value at every opportunity.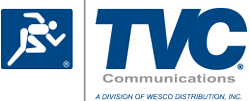 (888) 644-6075
As TVC brings our valuable attributes to the One WESCO initiative, the message is clear: we will work endlessly to provide the best customer service; make available the widest range of quality and cost effective products and services known in the market; and, provide the most comprehensive and efficient supply chain utilized today domestically and internationally.
Call and let our experienced team help you with your build.