A new class of
NEMA Rated Enclosures
50"H x 25"W x 25"D (26 RU)
Pad Mountable
Heavy duty outdoor construction
SS external hardware & polypropylene filters
UL Listed Version available.
NEMA 3R, 4, & 4X
Heavy duty outdoor construction with Front Access, Pad Mountable
0.125" Aluminum construction
15 Rack Units (RU) – 19" (standard)
SS External Hardware and Polypropylene filters
UL Listed version available
NEMA 3R, 4, & 4X
78″H x 59″W x 42″D (84 RU)
30 louvers per door, 20 top louvers (under shield)
4 doors, secured with 3 point locking system
19" or 23" racking available
New roof fan design
NEMA 3R, 4, & 4X
View our full line of Outdoor Enclosures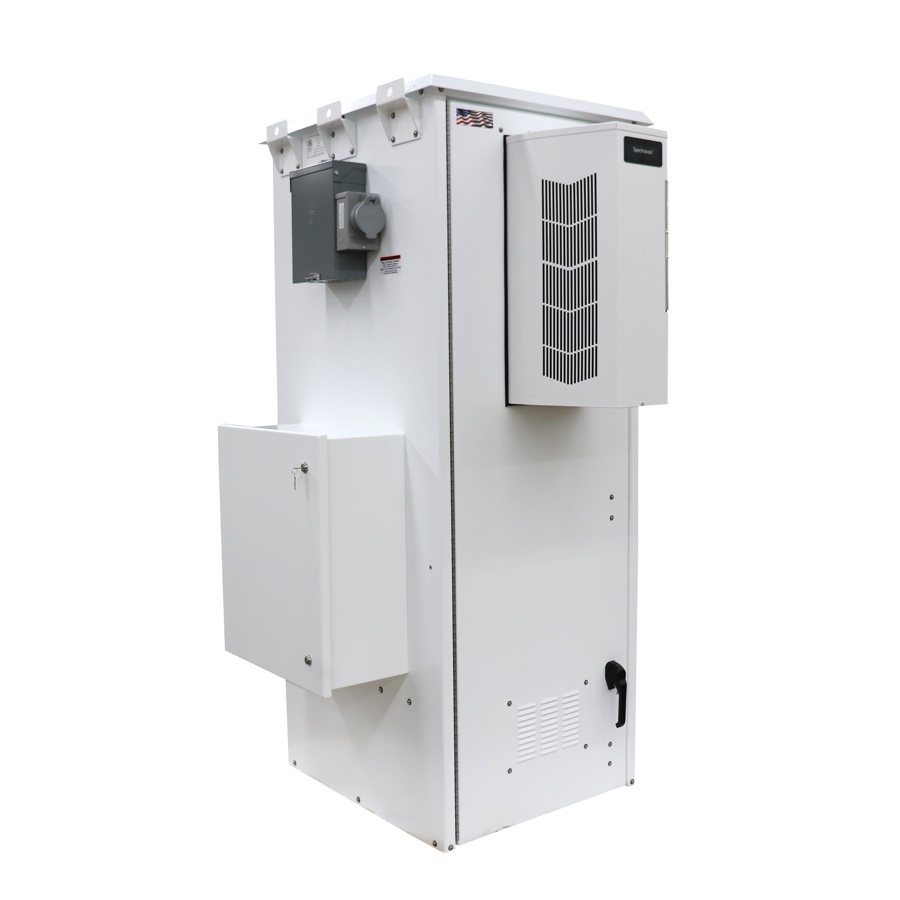 Field Ready

Fully Equipped Solutions
The DDB 5G Series, the answer for when you need it today. These NEMA enclosures are delivered to your location field ready loaded with feature rich components. HVAC climate control, electronic land panel, a side spool cabinet, extra battery support for battery backup, backup generator plug, reversible rack rails and a 3-point locking system for superior sealing. Offered in both a standard and micro size. Engineered to protect sensitive equipment in the most extreme climates, and conditions.
Designed for Harsh Outdoor Environments


Fastest Lead Times In The Industry
DDB Unlimited, an ISO 9001 NEMA-rated enclosure manufacturer. Our facilities are located in Oklahoma, the heart of America. Housing a large inventory of NEMA 3R to 4X cabinets we're able to meet the time sensitive needs of clients. On-site engineering teams allow for custom solutions to fit any industrial and manufacturing requirement. 'DDB Strong' represents the ideal that every enclosure is designed and manufactured to protect sensitive communication components from unpredictable weather while placed in the most harshest of environments.

Noticeably lighter than steel, yet strong enough to rack even the heaviest equipment.
Provides superior solar protection with its large overhang roof design.

Innovation With

Unparalleled

Service & Value
Since 1996 DDB has been solving the most complex problems within the telecommunication enclosure industry. With cutting edge and innovative engineering, we meet the intricate needs of our customer base in the Telecommunication, Aerospace, Green Energy, Oil Gas and Utilities marketspace. State-of-The-Art materials that exceed the demands of tomorrow. American Made, American Strong - DDB Unlimited.
Call us at 800-753-8459 or Request A Quote today!
Over 46,000 Installations in the last 8 years.