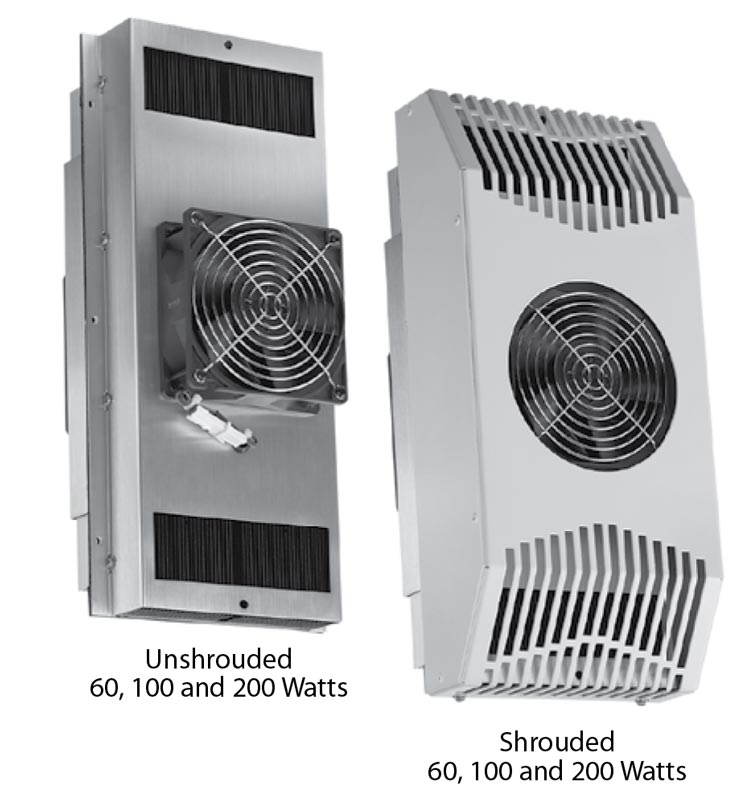 Thermal Electric Cooling
Z-TE-162048010
Why Choose the Thermalelectric
Cooling Series?
Equipment demand for climate controlled enclosures increase as reliability and steady performance remain top priorities. Adaptability is key when choosing Thermoelectric Cooling (TEC) units. Being DC powered, they are suitable for both primary and backup cooling/heating duties. With a cooling capacity up to 200w (682 BTU), TEC's pack a mighty punch in a low profiled compact design that can mount in the smallest of areas, unlike compressor based units, TEC's can be mounted vertically or horizontally as the application requires. Add to this the reliably of the Peltier system that has no moving parts (the fans on the inside and outside are the only moving parts) and with a filter less design, it is easy to see why TEC's are so popular.
Application Types
Environment Control for All Electronic Equipment
Telecommunications
Backhaul
Public Safety
Wireless/Broadband
Base Station
Utility
Trailer-based
Communications
Wi-Fi
Military
Small Cell/DAS
Features & Specifications
DC Powered operation for 24V and 48V applications
Low profile design allows for mounting vertically and horizontally
on any enclosure to avoid interference with internal components
Filterless design reduces maintenance requirements
Contains no refrigerant, making it earth friendly
Prewired with simple terminal block for easy wiring connections
Operates on the Peltier effect for cooling or heating
Compressor-free air conditioning for demanding indoor and
outdoor applications
Shrouded and unshrouded models included in standard packages
Operating temperature range -40 C (-40 F) to 55 C (131 F)
Partial recess mount
Application Types
Provides a secure, climate controlled environment for any electronic equipment.
Telecommunications
Wireless/Broadband
Fiber Optics
Backhaul
Base Station
Small Cell/DAS
Utility
Military
Trailer-based Communications
Wi-Fi
Flexible and Scalable