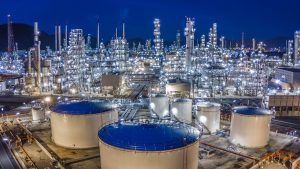 DDB Unlimited has solutions in the Petrochemical Electrical Enclosure field. The Oil and Gas Industry is synonymous with harsh rugged environments. Oxidation, hazardous chemicals, complex installation, and durability are some of the many elements that must be addressed when selecting a solution for equipment storage. DDB Unlimited excels in meeting customer specifications for all installs and conditions.
Reliability in Oil & Gas Applications
American Made Quality Product
15 Year Warranty. Enclosures and Cabinets that will exceed expectations.
NEMA 4X protection rated for offshore applications.
Built of Alumiflex and Stainless Steel materials for maximum durability.
All weather conditions from extreme heat to extreme cold.
Quick turnaround time, 3 to 5 business days for enclosures that are in stock (plus transit). 4 to 6 weeks lead time for custom enclosures.
Call and let our experienced team help you with your build.