The 4G Wireless Evolution Conference Returns to Miami February 2-4, 2011
Nov. 23, 2010, 1:15 p.m. EST
The 4G Wireless Evolution Conference Returns to Miami February 2-4, 2011
Fifth Iteration of 4GWE Features Presentations from All of the Leading Carriers and Technology Providers Shaping the 4G Landscape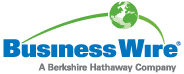 NORWALK, Conn., Nov 23, 2010 (BUSINESS WIRE) — TMC and Crossfire Media today announced that the popular 4G Wireless Evolution (4GWE) Conference will return to Miami February 2-4, 2011. The conference will once again be collocated with TMC's popular communications conference, ITEXPO, in the Miami Beach Convention Center. 4GWE is the industry's premier conference focusing on the evolution to a 4G infrastructure and the mobile broadband applications that it will enable.
The fifth iteration of 4GWE in Miami will feature an expanded lineup of keynote addresses from companies including: Alcatel-Lucent; AT&T Cisco; MetroPCS; Nokia; Oracle; the OpenPatent Alliance; Sprint; Towerstream; Qualcomm, and Verizon.
The conference agenda, which is now available on the 4GWE website, covers an array of topics including: Apple's Ecosystem; Android updates; numerous LTE and WiMAX sessions; smart texting (SMS and beyond); the latest in WiFi; mobile video; mobile multiplayer gaming; fiber updates; femtocell updates; and sessions covering base station issues and designs.
Sponsors for 4GWE in Miami include: BridgeWave Communications; DDB Unlimited; Towerstream, and Xirrus.
"We've passed the wireless tipping point where wireless data traffic is exceeding voice traffic, and consumers can no longer live without their mobile devices," said Carl Ford, partner and community developer for Crossfire Media. "In Miami, we'll continue discussing the strategies that carriers are adopting to meet current demand, while still delivering new devices and applications that will drive even further mobile broadband adoption."
Additional sessions, designed for Mobile Network Operators; fixed carriers; handset manufacturers; mobile internet device manufacturers; application providers; and users of 4G technologies are still in development.
4GWE is one of the largest and most popular events collocated at ITEXPO. Other events taking place at ITEXPO in Miami include: the Smart Grid Summit; Social CRM; M2M Evolution; Cloud Communications; SIP Tutorial; VIPeering; Channel Vision Expo; Business Video Expo; StartupCamp; and Digium|Asterisk World.
Conference and Expo registration for 4GWE is now open. Media inquiries should be directed to Todd Keefe, For Immediate Release PR.
Companies interested in sponsorship and exhibit opportunities should contact Anthony Cassio.
About Crossfire Media:
Crossfire Media is an integrated marketing company with a core focus on future trends in technology. We service communities of interest with conferences, tradeshows, webinars, and newsletters and provide community websites with the latest information in our industries.
About TMC:
Technology Marketing Corporation (TMC) is a global, integrated media company helping clients build communities in print, in person and online. TMC publishes Customer Interaction Solutions, INTERNET TELEPHONY, Unified Communications, and NGN magazines. TMCnet, TMC's website, is the leading source of news and articles for the communications and technology industries. TMCnet is read by two million unique visitors each month on average worldwide, according to Webtrends. TMCnet has ranked within the top 3,500 in Quantcast's Top U.S. sites, placing TMCnet in the nation's top .03% most visited websites. In addition, TMC produces ITEXPO; 4GWE Conference and M2M Evolution (in conjunction with Crossfire Media); Digium|Asterisk World (in conjunction with Digium); and Smart Grid Summit (in conjunction with Intelligent Communication Partners). TMC serves other communications market segments with the Cloud Communications Summit (in conjunction with Light and Electric); CVx ChannelVision Expo (in conjunction with Beka Publishing); and MSPWorld(TM) (in conjunction with the MSPAlliance).
TMC also serves technology professionals with industry-specific websites: InfoTech Spotlight, 4GWE, M2M Evolution.com, Smart-Grid.TMCnet.com, Smart Products Ecosystem, Robotics.TMCnet.com, Cable.TMCnet.com, Satellite Spotlight, Green.TMCnet.com, Healthcare.TMCnet.com, and Education.TMCnet.com.
SOURCE: Technology Marketing Corporation
Copyright Business Wire 2010
//www.marketwatch.com/story/the-4g-wireless-evolution-conference-returns-to-miami-february-2-4-2011-2010-11-23?reflink=MW_news_stmp
Posted By DDB Unlimited, Inc.
Call and let our experienced team help you with your build.